Free Learning, Networking & Refreshment
7 pm on Tuesday, June 3, 2014
Accent Interactive
1506 Worthington Heights Pkwy
Hunt Valley, MD 21030
Details
Building on Don Perini's talk on the role that habits play in the creative life, Ken Kinard explores the power of making big changes with small steps.
Drawing from his experience as a creativity coach, Ken will speak about how his clients have built new habits to support the creative life. "When people set out to make an important change in their lives," he says, "they often think they have to make a big change by making a big dramatic step. If this works, that's great. But often it doesn't. We'll explore why not, and what to do about it."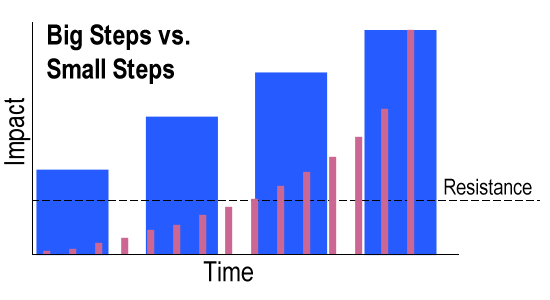 The event is free and refreshments will be provided.
About Creativity Talks
About once a month or so we get together for:
learning about creativity
support and encouragement
networking with other creatives